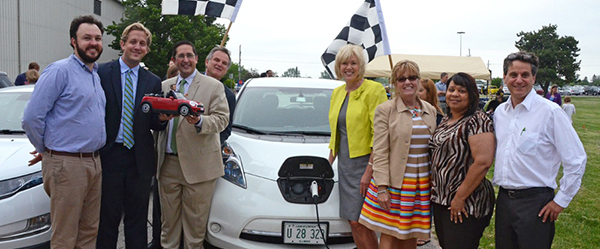 A statewide road trip highlighting electric vehicles stopped at the College of Lake County recently, drawing attention to the many advances made in the last few years in hybrid and electric vehicle technology.
"How many times have you wanted to know about an electric car, but you never had access to one or you've never seen one or been in one, you've just kind of seen the ads?," Morrison asked. "These kind of demonstrations really bring it home. They really make you think, 'I can have one of those on my driveway.'"
To read more about the statewide road trip, click here.
Category: Features