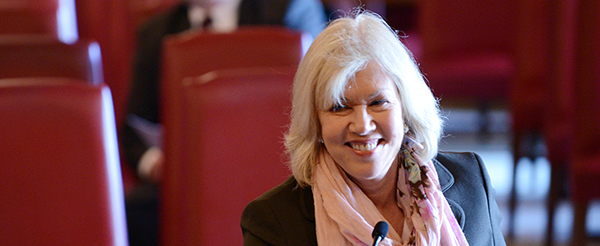 SPRINGFIELD – State Senator Julie Morrison's (D-Deerfield) legislation to enable county boards to remove appointed officials who violate the public trust passed the Illinois General Assembly last week and now goes to the governor.
"When employees break their companies' codes of conduct, their bosses can fire them. When elected officials violate the public trust, the people can vote them out or their colleagues can impeach them. Right now, if appointed officials act unethically, county boards can't do anything but wait for their terms to expire," Morrison said. "This situation must change."
Morrison's legislation, Senate Bill 3552, introduced at the request of Lake County Board, allows the county boards of the collar counties to remove appointed officials by a two-thirds majority vote. To initiate the process, the county board or county executive would have to find that the appointed official violated the county's code of conduct, and the county board would have to hold a hearing.
There are dozens of boards and commissions with appointed members in Lake County alone. Once the county board or executive appoints someone to serve on one of these boards, he or she is not subject to any oversight until the term of the appointment expires. These boards and commissions include the Metra Board, the Pace Board, zoning boards, fire protection districts and more.
Category: Features