Published: 17 December 2019
SPRINGFIELD – The sale of tobacco products to people under the age of 21 could soon be prohibited nationwide, less than a year after State Senator Julie Morrison (D-Deerfield) passed the same law in Illinois.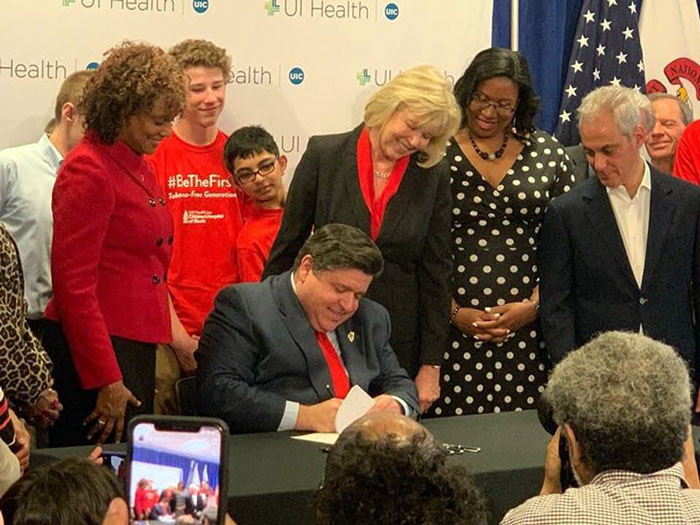 "Illinois led by example by being one of the first 10 states to ban the sale of tobacco for young people under 21," Senator Morrison said. "The state is a leader in protecting the health of teenagers and reducing both health-care complications and premature death."

The law would make it illegal for people under 21 to purchase traditional tobacco products, vape products and e-cigarettes. Raising the legal age to buy tobacco would make it more difficult for high school students to access nicotine, according to the Food and Drug Administration.

"Most smokers start when they're teenagers, so it is imperative to cut off the supply of the harmful and deadly substance as early as possible," Senator Morrison said. "I am pleased the federal government is taking a step toward reducing access to tobacco to the country's youngest population, and in turn working to bring smoking rates down and saving the nation millions in health care."

The bipartisan legislation, co-sponsored by U.S. Senator Dick Durbin (D-Illinois), is part of the massive government funding bill expected to pass by the end of the week.
Category: Features