Published: 29 January 2020
SPRINGFIELD – Following more than a year of ethics violations under the dome, Gov. JB Pritzker said during Wednesday's State of the State address one of his main priorities of the upcoming legislative session is to hold lawmakers to the highest ethical standards – a priority shared by State Senator Julie Morrison.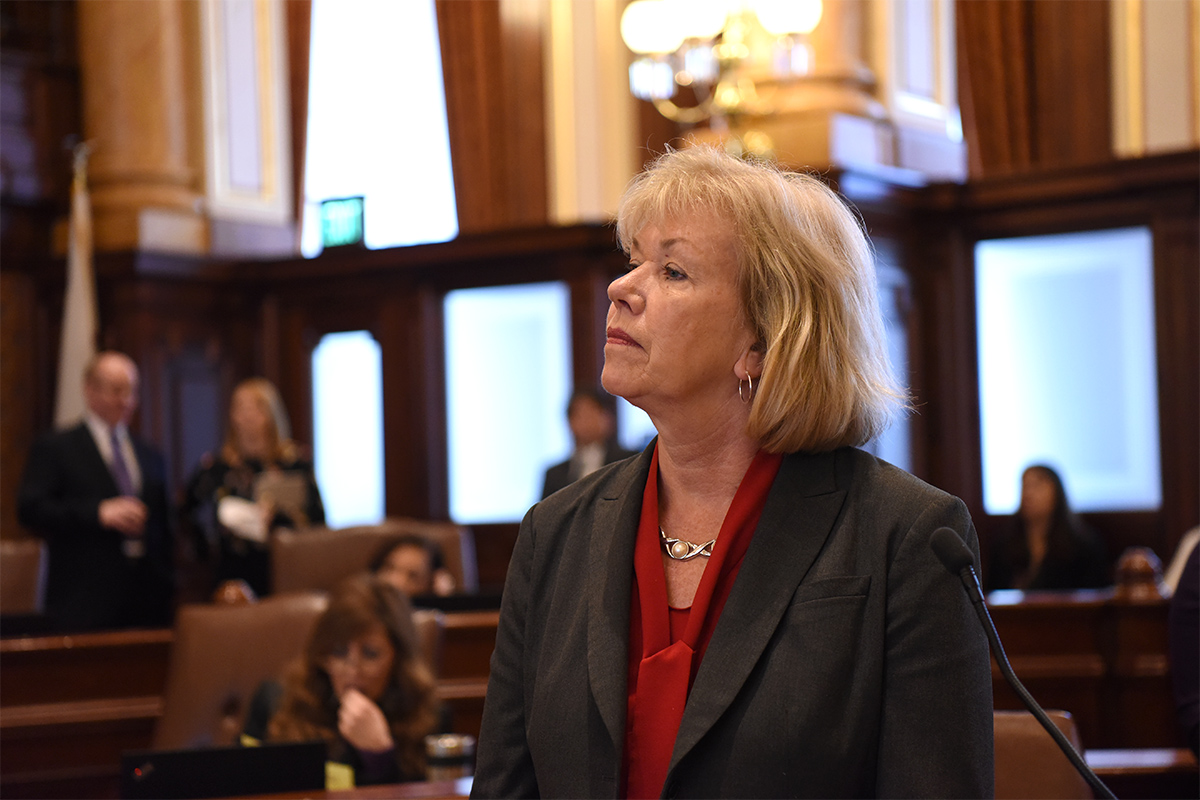 "Gov. Pritzker's call for action against the repellant actions committed by state lawmakers is a great step toward ending unethical behavior," Morrison (D-Deerfield) said. "I applaud the governor's desire to fight corruption, and I will work diligently with my colleagues to ensure we pass real, lasting ethics reform this legislative session."
During the upcoming legislative session, Morrison is sponsoring Senate Bill 2506, which requires members of the General Assembly to disclose if they have conflicts of interest on measures they are taking official action on – which includes voting for a bill. If legislators do have conflicts of interest, they would be responsible for filing written statements declaring the conflict.
"It's more important than ever for us to strive for more transparency, greater disclosure and a higher standard of conduct," Morrison said. "This commonsense legislation will call for lawmakers to work in the best interest of the people of Illinois by reporting if they have a conflict of interest on a legislative matter they are voting on."
Morrison is also sponsoring Senate Bill 2506 – which would create changes to the statement of economic interest form that must be completed by a number of state employees, candidates running for office and public officials. Those changes include clarifying the definition of "economic relationship" and tweaking the definition of "investment real estate."
Senate Bill 180, also sponsored by Morrison, would prohibit members of the General Assembly from negotiating future employment with a lobbying entity during the member's term of office, if the lobbying entity engages in lobbying the General Assembly during that time.
"Every person who serves in elected office should serve the people of Illinois – not themselves nor their wallets," Morrison said. "I will continue to work with my fellow lawmakers and the governor to ensure we are all held to the highest ethical standards."
Category: Features