Published: 13 August 2014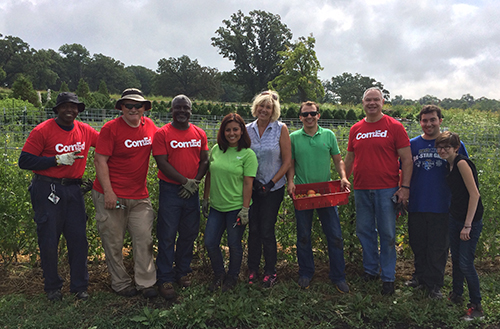 I recently had the wonderful opportunity of spending some time at Elawa Farm in Lake Forest.
With the help of some ComEd volunteers, we replanted a garden, picked and pruned tomato bushes, and picked onions.
To read more about Elawa Farm and the Elawa Farmers Market, click here!
Category: Latest News