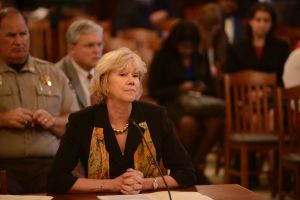 A proposed law sponsored by state Senator Julie Morrison would let the people see who's really paying for political campaigns, shining a light on those trying to buy influence at the state Capitol.
It would require political organizations that make independent expenditures – buying ads or paying for commercials on candidates' behalf without their explicit permission – to report how much money they spend and how they spend it.
Any time a political action committee or some other person or organization spends more than $1,000 on a candidate, it would be required to report doing so to the State Board of Elections within five days. In the two months leading up to the election, they would have to report expenses within two days.
"The people have a right to know who's trying to influence elections," Morrison said. "We've seen an explosion of this independent spending. It shouldn't be a way to bypass our campaign finance laws."
Category: Latest News