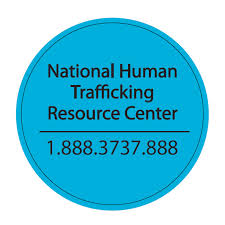 A proposal to help people escape the horrors of human trafficking passed the Illinois Senate today.
The measure requires the state government to post signs warning about the dangers of human trafficking and display the phone number of the national human trafficking hotline in high-traffic areas, such as truck stops, bus stations, train stations, airports and rest stops.
The sponsor of the legislation, state Senator Julie Morrison, explained that the idea for the bill came from 2014 media reports about failures at the Department of Children and Family Services.
"When I learned that DCFS wards at residential treatment centers were essentially selling themselves into prostitution, I was furious," said the Deerfield Democrat. "Some of the girls who told their stories talked about traveling through truck stops and bus stations, which made me think these transportation hubs are the perfect place to post the human trafficking hotline number."
Category: Latest News