Published: 18 November 2013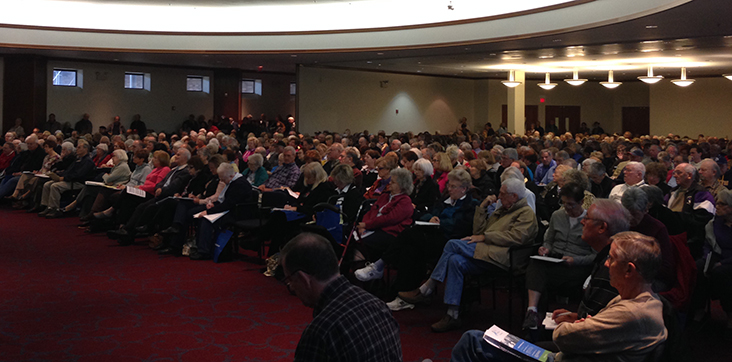 A health insurance seminar for state retirees hosted by Senator Julie Morrison (D - Deerfield) drew nearly a thousand people over the weekend at the Buffalo Grove Performing Arts Center. Morrison sought this seminar after hearing there were none scheduled in Lake County.
"I would like to thank everyone who came out and attended the seminar," Morrison said. "Changes to health benefits can appear daunting to many. It's crucial that retirees have an opportunity like this to have their specific questions addressed."
Some attendees had follow up questions that Senator Morrison has committed to finding answers to.
Category: Latest News