Published: 15 January 2015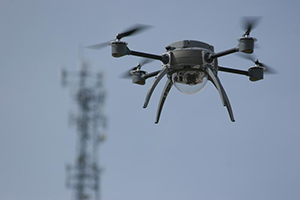 SPRINGFIELD – Using drones to get an advantage when hunting and fishing wouldn't just be unfair, it would also be illegal under a new law proposed by state Senator Julie Morrison.
"Let's keep the man – or woman – in outdoorsman," the Deerfield Democrat said. "Using drones to hunt makes the process too easy. That's not fair for hunters and fishers who are seriously into the sport, and it's not fair for the animals that deserve a chance to escape."
While small animals that fear birds of prey run when they see unmanned aerial vehicles, big game animals like deer are unfazed by the small aircraft, making them easy pickings for high-tech hunters.
Category: Latest News