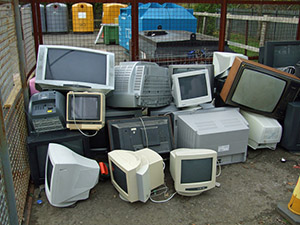 Today the governor signed legislation, sponsored by State Senator Julie Morrison (D-Deerfield), that makes it much easier for everyone to recycle computers, cell phones and other electronic devices.
"This new law is a big step in the right direction for recycling efforts in Illinois," Morrison said. "Recycling is one of simplest and easiest ways that we can help improve our environment. We should always strive to make it easier for people to recycle."
The law requires the Illinois Environmental Protection Agency to publish the mailing addresses of sites devoted to collecting recyclable electronic devices, so that people will be able to conveniently find their nearest recycler.
Category: Latest News