Published: 20 February 2014
Sponsors plan to exempt taxes on prizes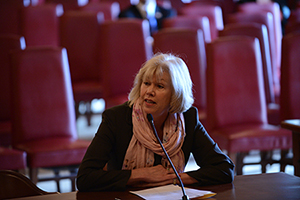 SPRINGFIELD – State Senator Julie Morrison, who represents many of Illinois' Olympic athletes, is sponsoring legislation to exempt state taxes on Olympians' awards.
"Olympic athletes proudly represent our state and country," Morrison said. "We should honor them for their commitment. Exempting Illinois' taxes on their prizes is one small way to show our appreciation."
Olympic athletes who win gold are also awarded $25,000 dollars. Athletes who win silver earn $15,000, and athletes who earn bronze also receive $10,000.
Category: Latest News