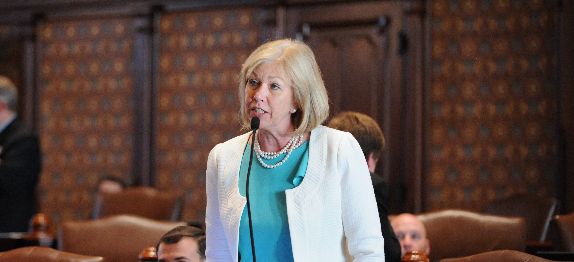 SPRINGFIELD – Morrison said a new state audit underscores her belief that changes may be needed at the Department of Children and Family Services, changes she plans to explore at a series of upcoming statewide hearings.
"The children who enter the DCFS system are very vulnerable. It is our responsibility to safeguard them. Clearly the status quo is not working," said Morrison, a longtime advocate for child welfare. Morrison's involvement with the agency dates back to 1986, when she was appointed to serve on Governor's Statewide Advisory Council to the Department of Children and Family Services.
Morrison (D-Deerfield) was already in the process of finalizing three hearings regarding lingering issues at DCFS when a new state audit was released this week. Illinois Auditor General William G. Holland's office found that in addition to not determining whether cases are warranted in a timely manner, the agency failed to initiate investigations within a 24-hour time period.
Category: Latest News