Published: Tuesday, October 04, 2022 12:30 PM
WHO: State Senator Julie Morrison, Illinois Environmental Protection Agency, Illinois Department of Public Health, Illinois Environmental Council
WHAT: Community Forum on PFAS and Forever Chemicals
WHEN: 6:30-7:30 p.m., Tuesday, Oct. 11, 2022
WHERE: Elawa Farm, 1401 Middlefork Dr., Lake Forest, Illinois 60045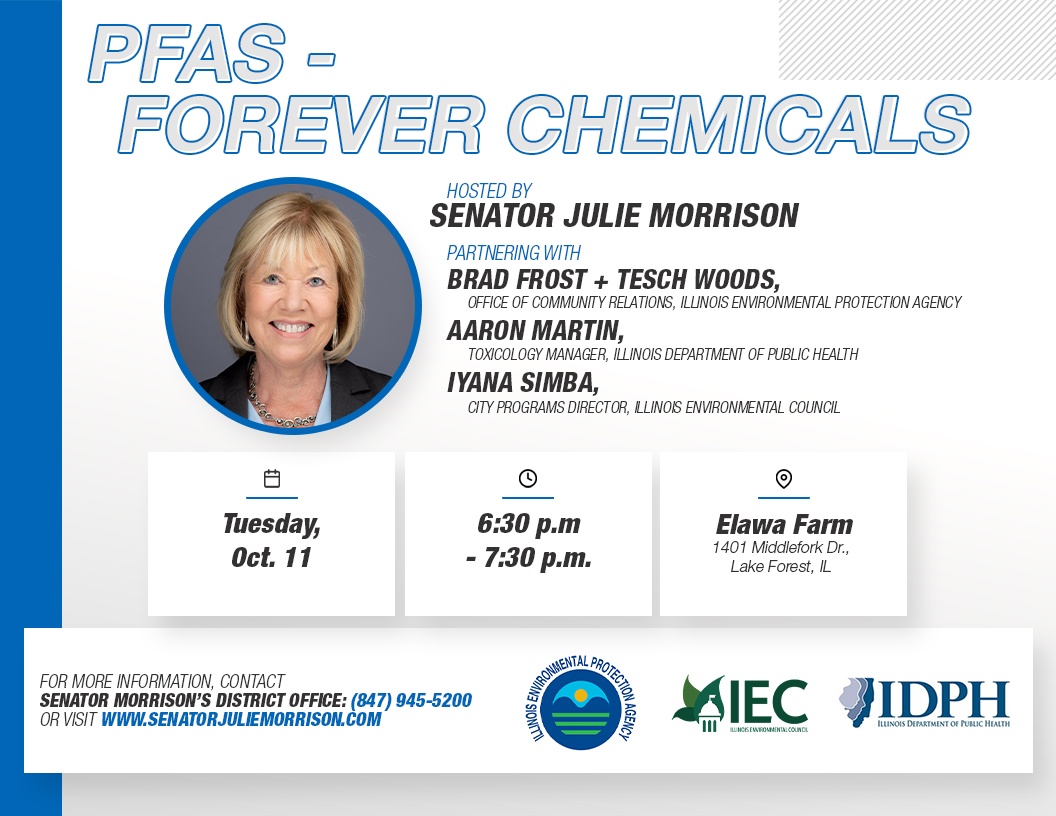 LAKE FOREST – State Senator Julie Morrison will host a community forum on PFAS and forever chemicals at 6:30-7:30 p.m., Tuesday Oct. 11 at Elawa Farm in Lake Forest.
"Some of our neighbors have expressed an interest in the risk posed by forever chemicals in our water," said Senator Morrison (D-Lake Forest). "I encourage all to join us for an informative event with experts who are working to provide us with clean water."
Expert panelists will include Brad Frost and Tesch Woods, Office of Community Relations, Illinois Environmental Protection Agency; Aaron Martin, Toxicology Manager, Illinois Department of Public Health; and Iyana Simba, City Programs Director, Illinois Environmental Council.
This event is free and open to the public.
Category: Latest