Published: Monday, October 24, 2022 11:03 AM
GLENVIEW – Residents will be able to learn more about the property tax appeal process and how to lower their property tax bill at an upcoming workshop co-hosted by State Senators Julie Morrison and Laura Fine.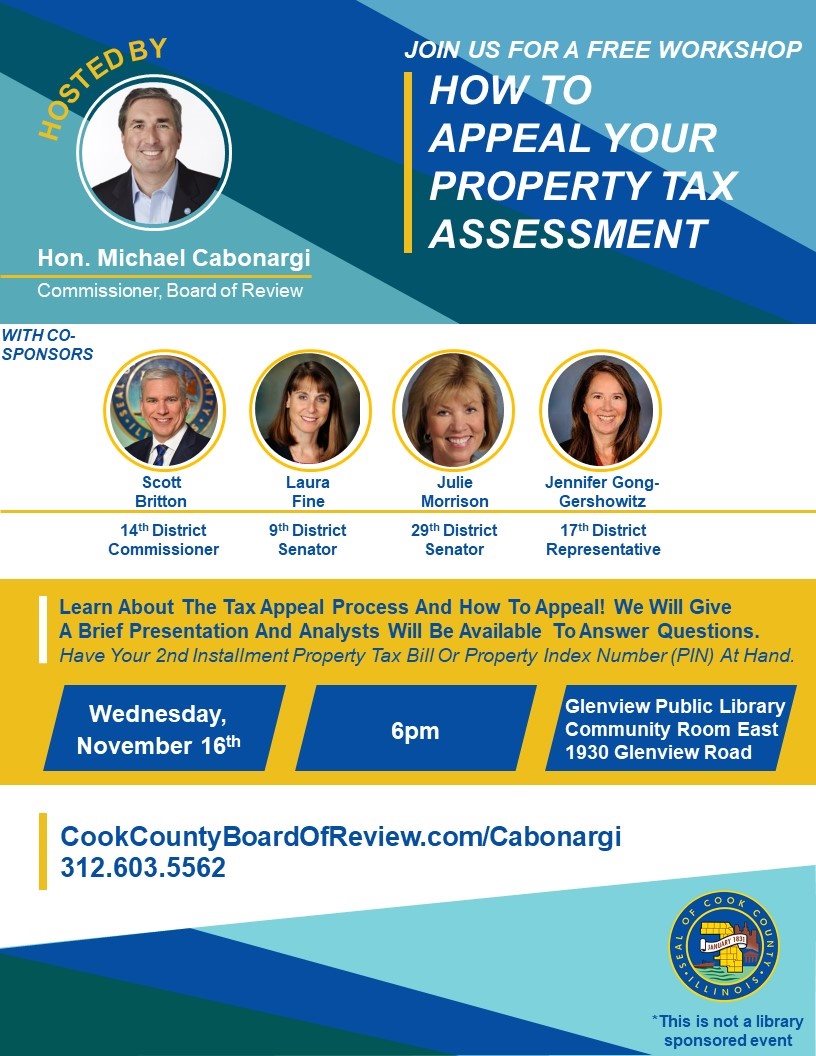 Cook County Board of Review Commissioner Michael Cabonargi will lead the workshop, which will take place at 6 p.m. on Wednesday, Nov. 16 at the Glenview Public Library, located at 1930 Glenview Rd. The workshop will take place in the Community Room East.
"High property taxes are the number one issue I hear about from residents," said Morrison (D-Lake Forest). "We're working on long-term property tax reforms in Springfield, but to provide some relief in the meantime, residents should consider appealing their property tax assessment to potentially lessen their tax burden."
Residents are asked to bring their second installment property tax bill to the workshop, and to have their property index number on hand for reference.
"As the property tax appeals process is complex, I appreciate Commissioner Cabonargi's office for hosting this workshop," Fine said "I am hopeful this workshop will provide residents with useful insight to help them navigate the appeals process."
For more information about filing an appeal, including online appeal options and filing deadlines, residents can visit CookCountyBoardOfReview.com/Cabonargi.
Category: Latest