Published: Wednesday, February 15, 2023 12:54 PM
SPRINGFIELD – For years State Senator Julie Morrison has demanded a fix to the well-documented problems at the Department of Child and Family Services that have led to mistreatment of the state's most vulnerable population.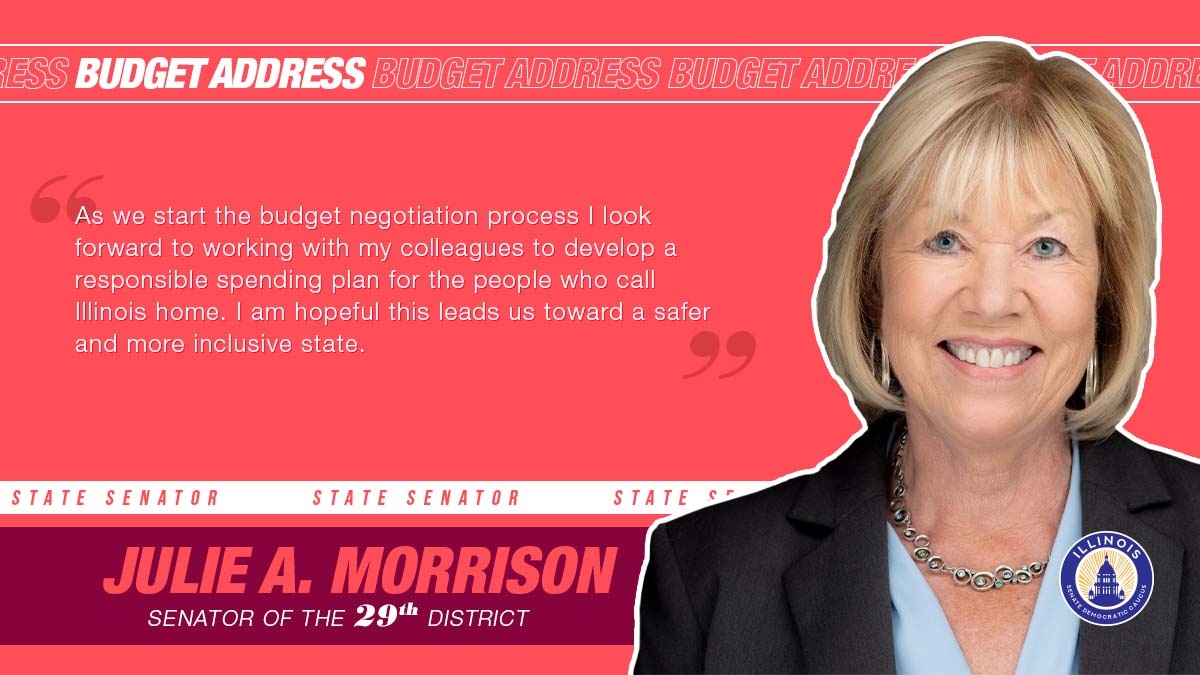 On Wednesday, the governor shared Morrison's concerns, and proposed additional funding for the troubled state agency.
"No state agency has gone through more turmoil over the past decade. While not every problem revolves around funding, many of the Department of Children and Family Services' high-profile failures come from a lack of resources," said Morrison (D-Lake Forest). "I will work diligently with DCFS to hold them accountable and make sure the additional funding is used appropriately for resources to best help our state's most vulnerable children."
Morrison – chair of the Senate's Health and Human Services Committee – has been a constant advocate for more oversight for DCFS following years of reporting issues, understaffing and mistreatment of children in the system. The additional funding proposed Wednesday would be used to boost the workforce, which would reduce caseloads for investigators and allow more attention to go toward the high demand of services.
"Many agencies that are tasked with helping and protecting our state's most vulnerable populations already struggle with too few resources," Morrison said. "Illinois should be a leader in showing that ever person is valuable and deserve to be treated with human dignity."
In the months to come, Morrison and her colleagues will negotiate the details of the Fiscal Year 2024 budget. Aside from more funding for DCFS, Morrison will push for a plan that prioritizes law enforcement, working families, health care employees, and education.
"As we start the budget negotiation process I look forward to working with my colleagues to develop a responsible spending plan for the people who call Illinois home," said Morrison. "I am hopeful this leads us toward a safer and more inclusive state."
Category: Latest