Published: Tuesday, March 07, 2023 12:19 PM
DEERFIELD – As a legislator, it is State Senator Julie Morrison's top priority to take feedback from the community and turn it in to positive change. Morrison is pleased to announce a new express services lane at the Deerfield driver's services facility, cutting down long lines and extensive wait times.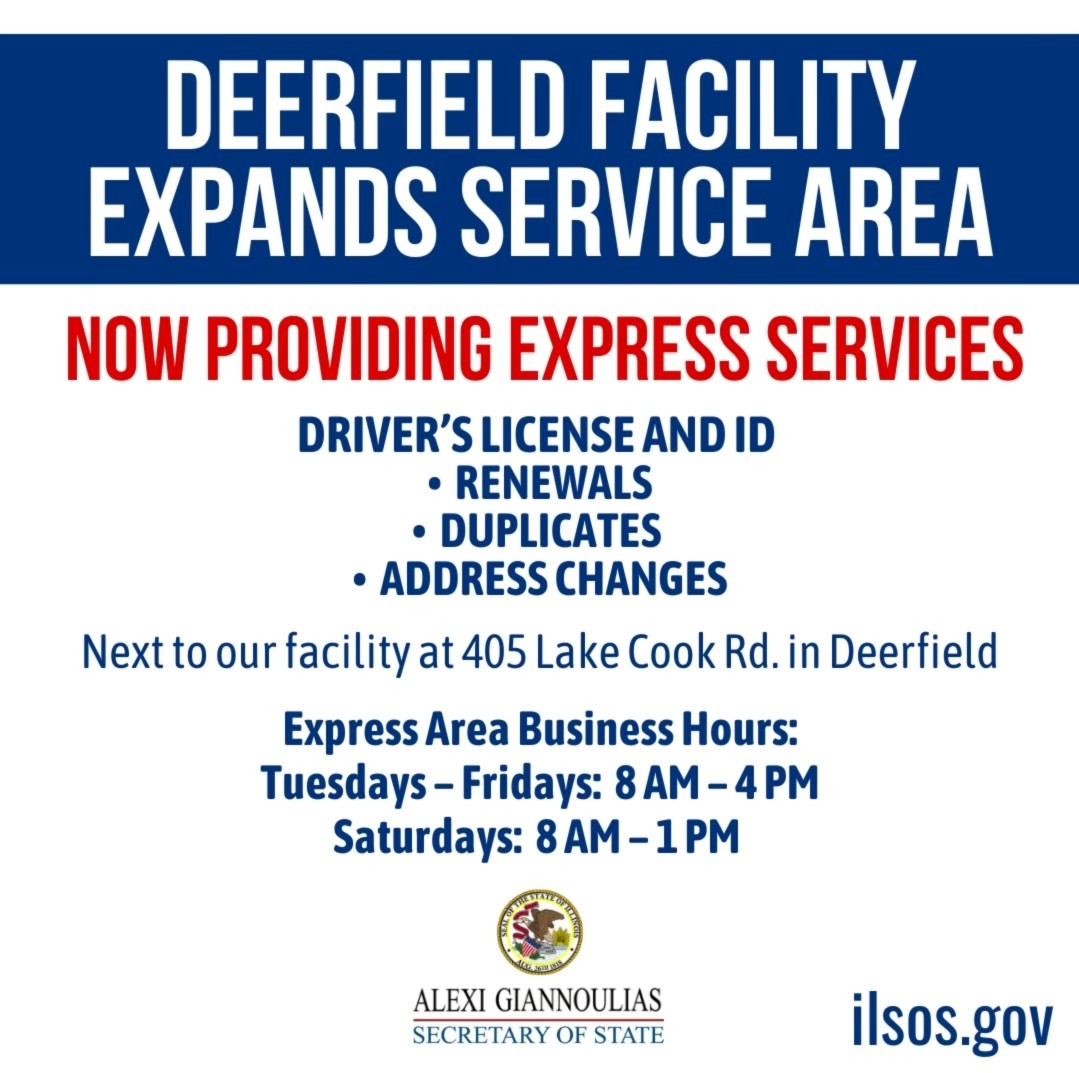 "My office gets phone call and emails about completely unacceptable wait times. Renewing your driver's license or changing your address should not be burdensome," said Morrison (D-Lake Forest). "Secretary Giannoulias and I visited the Deerfield location and saw first-hand just how stressful and agonizing the experience was for the community. These new services will be a major change."
Morrison and Secretary of State Alexi Giannoulias toured the Deerfield facility recently. After seeing for themselves the long lines and delays, they knew they had to do something to improve customer experience. Secretary Giannoulias created an express services program, which will allow people to renew or replace a lost driver's license or ID card or updating their address.
The new express service is available next to the Deerfield facility, 405 Lake Cook Rd. in Deerfield. It is open Tuesday-Friday from 8 a.m. to 4 p.m. and Saturday from 8 a.m. to 1 p.m.
"People – especially seniors – should not have to stand in long lines or spend half their day to simply update their driver's license. Thanks to the new express service program, wait times will be cut exponentially," said Morrison. "I thank Secretary Giannoulias for his commitment to taking residents' concerns to heart and making change."
Category: Latest