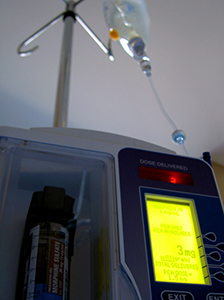 SPRINGFIELD – A proposal by State Senator Julie Morrison (D-Deerfield) that would allow home nurses and members of law enforcement to safely dispose of unused liquid medication was signed into law on Friday.
"A key component in our fight against the opioid crisis is limiting access to highly addictive painkillers and other drugs," Morrison said. "While we have seen success in combating doctor shopping and the over-prescribing of opioids, we must also ensure leftover painkillers – especially in home health situations – are disposed of and not readily available for potential abuse."
The new law, passed under House Bill 1338, would expand the ability of nurses and law enforcement to properly dispose of leftover medications.
Category: Latest News