Published: 15 February 2013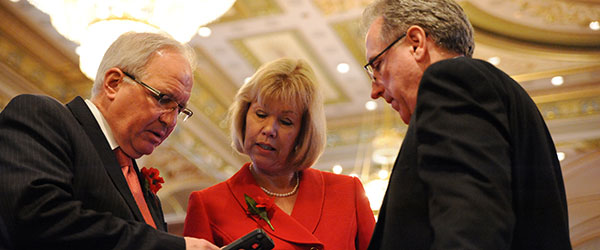 SPRINGFIELD – Illinois State Senator Julie Morrison (D-Deerfield), along with 33 other state senators, backed a bill that would allow same-sex couples the same legal rights as other married couples in Illinois.
"This is a historic vote that ensures legal marriage equality for all Illinois couples." Senator Morrison said.
The bill gives same-sex couples the same rights under the law as other Illinois citizens. It would end the "separate but equal status" of civil unions.
Illinois joins Connecticut, Iowa, Maine, Maryland, Massachusetts, New Hampshire, New York, Vermont, Washington and the District of Columbia in allowing marriage equality.
Polls show that more voters in Illinois support marriage equality than oppose it. Nationwide, 63% of voters under 30 favor marriage equality.

Senate Bill 10 has conscience exemptions for religious institutions and clergy who do not wish to confer these marriages.
If the Supreme Court overturns the Defense of Marriage Act, same-sex couples will become eligible for more than 1,100 federal benefits and responsibilities associated with marriage.
Category: Latest News