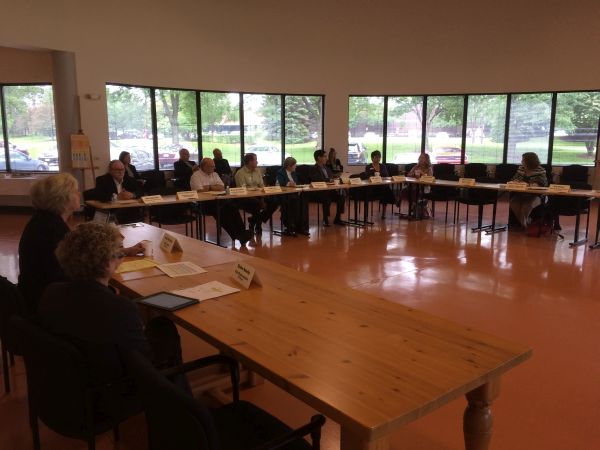 State Senator Julie Morrison recently invited 30 organizations that provide services to seniors, people with disabilities and low-income children in the North Shore area to a meeting about the governor's proposed cuts to human services programs and the impact of the state budget impasse.
She asked these local leaders to explain the likely outcome of the governor's plans. Almost across the board, they responded that reduced funding will require them to lay off employees and reduce services.
They also noted that the administration has proposed other changes, such as increasing the threshold of a key eligibility test, that would result in greatly reduced services for children with autism, people with disabilities and others.
"On July 1, the over 1,200 adults and children with intellectual and developmental disabilities served by Glenkirk and Search, Inc. will be faced with the elimination of vital services and supports," said John Lipscomb, CEO of the Keystone Alliance. "It is imperative that the governor and legislature come together to solve this crisis as quickly as possible by passing a sustainable budget that invests in the community."
The fact that the governor and the General Assembly have been unable to agree on a budget plan for the year has further complicated matters. Even programs and services that don't expect funding cuts won't receive state payments until after the budget impasse is resolved.
This delay is causing significant financial hardship for some organizations and cash-flow headaches for others. Some may even face temporary shutdowns.
"I'm frustrated that the governor and legislative leaders can't get passed their problems and seriously negotiate to solve this problem. We need a balanced state budget for the upcoming year," Morrison said. "I'm sure there will be funding cuts for some programs that will make people unhappy, but this uncertainty is even worse for many of the families that rely on state services."
Morrison voted against the unbalanced budget that passed the General Assembly because she believes the state needs to end the decades-long practice of deficit spending. She is working with her colleagues from both parties to try to find a reasonable solution.
Category: Latest News