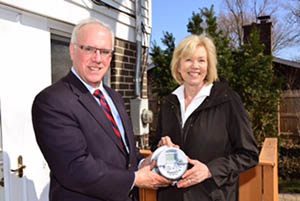 State Senator Julie Morrison (D – Deerfield) met with representatives from ComEd today to discuss the installation of smart meters in her district.
A smart meter is a digital electric meter that transmits usage information directly to ComEd, eliminating estimated bills, reducing operating costs and providing customers with more access to information on their energy use.
"Smart meters will reduce the time it takes to restore power during an outage and give greater control to customers over their energy use," Morrison said.
Just like standard meters, smart meters will measure the amount of electricity a customer uses, not how it is used. To ensure customer privacy, ComEd uses state-of-the-art cryptographic technologies, similar to those used by global financial institutions and the U.S. Department of Defense, to protect against unauthorized access to customer personal information.
More information about smart meters is available at ComEd.com/SmartMeter.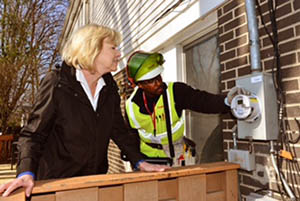 Category: Latest News