Published: 18 August 2017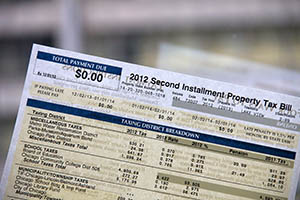 SPRINGFIELD – A plan by State Senator Julie Morrison (D – Deerfield) to streamline the property tax assessment appeal process was signed into law today by the governor.
"The property tax assessment appeal process is often difficult to navigate for many homeowners," Morrison said. "With property taxes continuing to be a financial burden for families, it is important we do everything we can to continue to make the appeals process more efficient."
The new law, which was contained in Senate Bill 609, would allow homeowners to combine multiple-year appeals of their property assessments within the same assessment period. Currently, homeowners must appeal an assessment every year. With long wait times at the Property Tax Appeal Board, many homeowners are forced to file each subsequent year's appeal separately after they win the initial appeal.
Senate Bill 609 passed the Senate without opposition on April 6 and takes effect immediately.
Category: Latest News