Published: 28 August 2018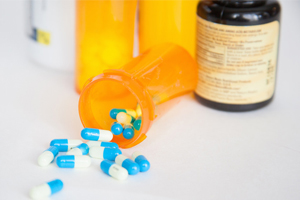 SPRINGFIELD – Insurance companies will no longer be able to impose step-therapy on stage 4 cancer patients under a new law signed over the weekend that was passed by State Senator Julie Morrison (D-Deerfield).
"No cancer patient should have to deal with an insurance bureaucrat to fight for the medication prescribed by their physician," Morrison said. "Seriously ill Illinoisans must be able to rely on effective medical treatments to manage their conditions without interference from their insurance companies."
Morrison's new law, House Bill 4821, prohibits insurers from imposing step-therapy upon drugs treating stage 4 cancers. Step-therapy is the process by which a patient tries other medications first before "stepping up" to drugs that are costlier.
While the process can save insurance companies money, for many patients who have already tried generic drugs or who are stable on their current prescriptions, the issue can be a serious health concern.
Morrison passed a law in 2016 expanding step-therapy exceptions, giving more flexibility to medical patients benefiting from a certain drug but who are being required by their insurance companies to take a less-costly medication.
House Bill 4821 takes effect on January 1, 2019.
Category: Latest News