Published: 09 January 2019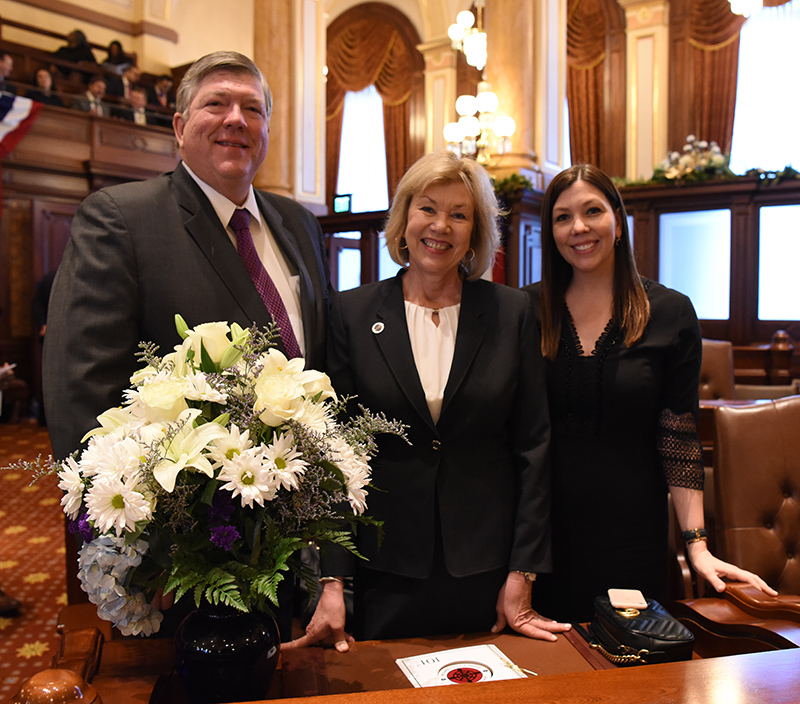 SPRINGFIELD – State Senator Julie Morrison (D-Deerfield) was sworn in to the Illinois Senate this afternoon at an inauguration event at the state Capitol.
"I am humbled to serve the many suburban residents who call our local communities home," Morrison said. "While the last few years have been incredibly difficult for the State of Illinois and its residents, I remain hopeful that in the coming years we come together in a bipartisan fashion to confront the serious issues facing Illinois."
In the upcoming 101st legislative session, Morrison has vowed to continue working to reduce the threat of gun violence, ensure Illinois' most vulnerable residents have access to quality and essential services and increase transparency and efficiency in all levels of state government.
Senate District 29 includes portions of the North Suburbs of Chicago in Lake and Cook Counties, including all or portions of Highland Park, Deerfield, Lake Forest, Buffalo Grove and Wheeling.
Category: Latest News