Published: 28 August 2019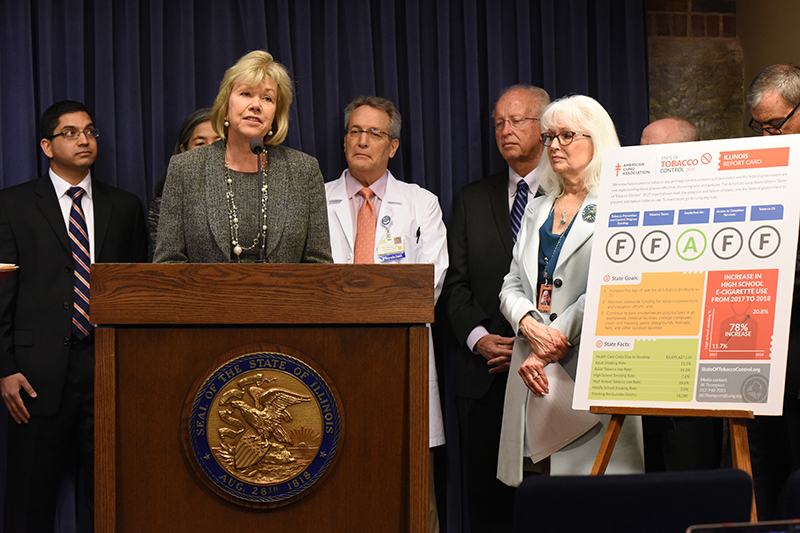 SPRINGFIELD – Illinois is joining a growing list of states moving to protect children from secondhand smoke in cars after a proposal passed by State Senator Julie Morrison (D-Deerfield) was signed into law on Friday by Gov. Pritzker.
"Confined spaces with little to no ventilation only amplify the dangerous effects of tobacco use on minors," Morrison said. "Over the last several decades, our understanding of the serious health effects of secondhand smoke have dramatically increased, and it's time our laws reflect this reality."
Morrison's new law, contained in House Bill 2276, prohibits an individual from smoking in a car with a minor present. Violating this law is a petty offense, with first time penalties not exceeding $100.
"This new law will protect the health of our children. Breathing secondhand smoke causes several health issues in children, like sudden infant death syndrome, asthma, and ear infections, as well as wheezing, coughing and getting sick more often," said Kathy Drea, vice president of advocacy for the Lung Association. "It is essential to avoid smoking near children, especially in small enclosed spaces like cars."
House Bill 2276 was signed into law on Friday and takes effect on Jan. 1, 2020.
Category: Latest News