Published: 09 October 2019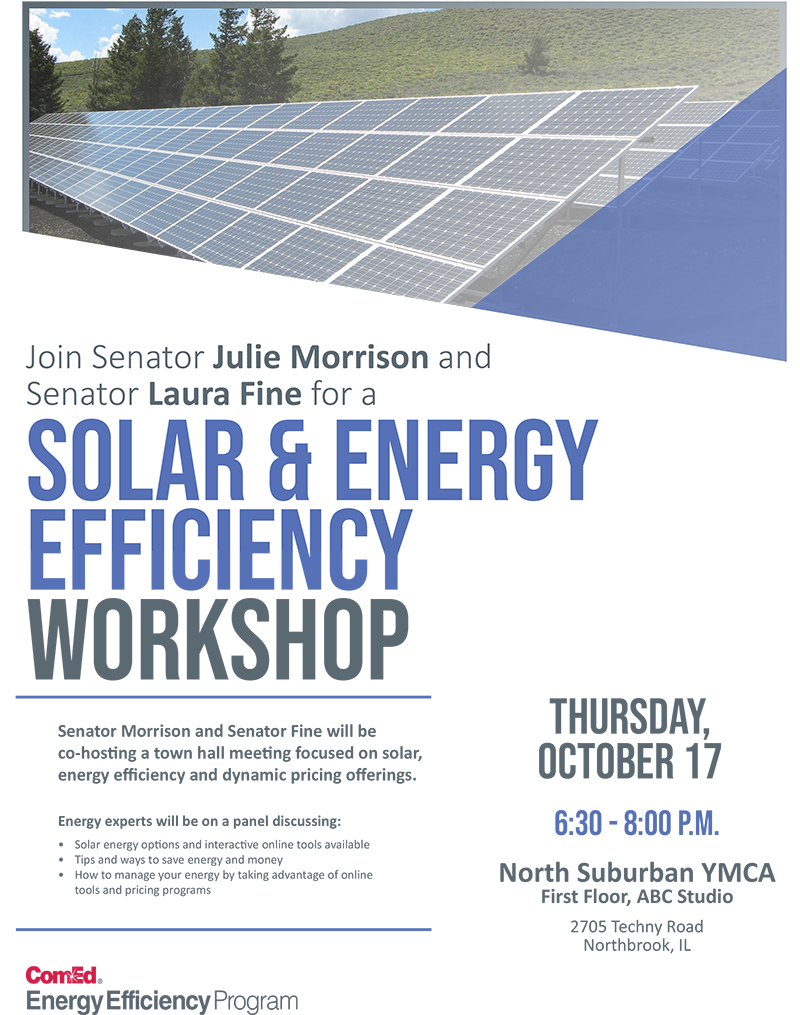 Join State Senators Julie Morrison and Laura Fine for a Solar & Energy Efficiency Workshop, where energy experts will be on hand to discuss solar energy options, tips and ways to save energy and money and how to manage your energy by taking advantage of online tools and price programs.
The event is being held on Thursday, October 17 from 6:30p until 8:00p at the North Suburban YMCA (2705 Techny Road, Northbrook).
Questions?
Contact Senator Morrison's office in Deerfield at (847) 945-5200.
Click on the flyer for more information
Category: Latest News