Published: 28 October 2020
DEERFIELD – As the district State Senator Julie Morrison (D-Lake Forest) represents begins to see increased COVID-19 restrictions, she is urging people to get tested for the virus and support small businesses.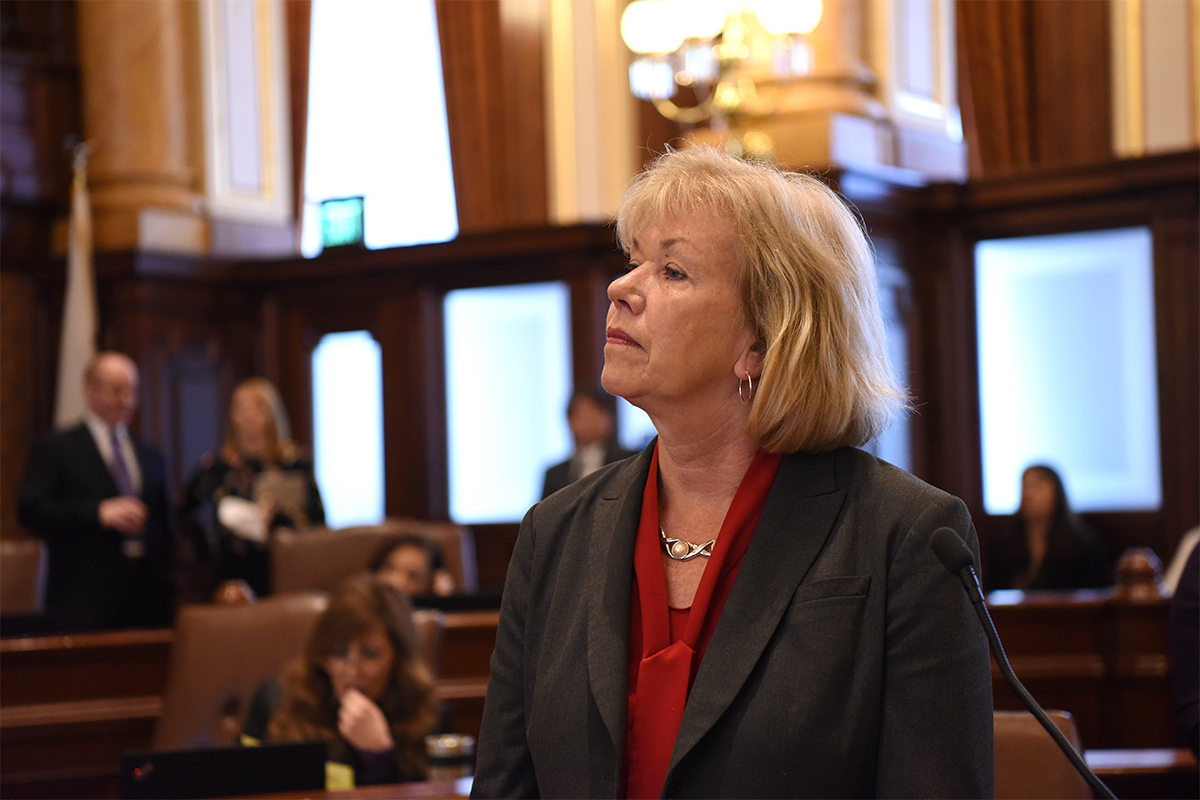 "If we pull together and continue to do simple tasks like wearing a mask and practicing social distancing, we can once again slow the spread," Morrison said. "We've proven in the past that following these rules works, so let's not stop now."
The Illinois Department of Public Health announced Wednesday that resurgence restrictions will be put into place at 12:01 a.m. on Saturday, Oct. 31 for Region 9 – which is Lake and McHenry County. Mitigation measures include no indoor service at bars and restaurants, required reservations for each party, and social gatherings limited to 25 people or 25% of overall room capacity.
Morrison also represents portions of Region 10, which began the same restrictions Wednesday.
To help alleviate further spread of the virus, Morrison is encouraging anyone – regardless of symptom or exposure – to take advantage of a number of additional free COVID-19 testing sites coming to the area, including two this weekend. People can get tested Saturday from 8 a.m. until 4 p.m. at Libertyville High School, located at 708 W. Park Ave., or Sunday from 9 a.m. until 5 p.m. at Deerfield High School, located at 1959 Waukegan Rd.
Additionally, she is encouraging people to support small businesses that may be struggling during this time. Supporting local businesses, however, doesn't just mean going to brick and mortar stores. Residents can support small businesses through online sales, ordering carry out from a locally owned restaurant or buying a gift card for a friend. For every dollar spent at a small business, 67 cents stays in the community.
"Small businesses help us. Now it's time for us to help them," Morrison said. "As you start your holiday shopping, I encourage you to consider the many small, local businesses that make our community such a vibrant place to live."
Category: Latest News