Published: Wednesday, November 16, 2016 02:10 PM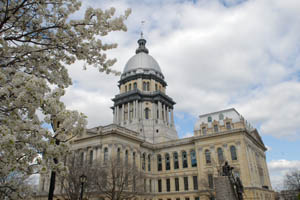 SPRINGFIELD – State Senator Julie Morrison (D – Deerfield) responded this afternoon after voting to override the governor's veto of a plan to institute automatic voter registration in Illinois.
"Streamlining our voter registration process saves local governments money, decreases the risk of voter fraud and has the potential to expand citizen's voice in our democracy," Morrison said. "It is important the state take advantage of rapid advancements in technology that increase government efficiencies and strengthen the core of our democracy."
Senate Bill 250, co-sponsored by Senator Morrison, would move Illinois into an opt-out voter registration system instead of the current opt-in system, meaning residents would be automatically registered to vote when visiting the Secretary of State's office and similar state agencies for services.
Four states, including California, Oregon, West Virginia and Vermont, have implemented automatic voter registration systems and have realized significant savings for local and state governments.
Category: Latest News