Published: Tuesday, January 12, 2021 09:06 PM
SPRINGFIELD – A safer way to turn in vote-by-mail ballots may soon be on its way to counties across the state after State Senator Julie Morrison (D-Lake Forest) successfully championed a measure to implement more secure drop boxes.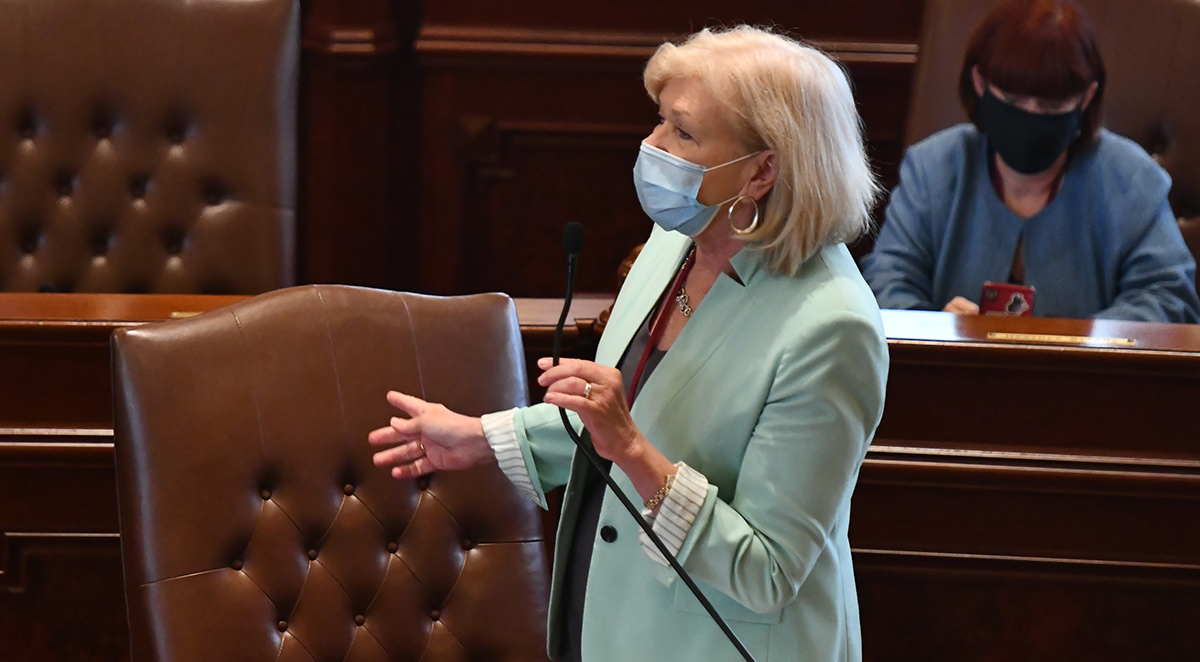 "We should make it simpler to vote – even in a non-COVID world," Morrison said. "Everyone should have a safe and secure way to cast their ballot."
House Bill 3994 would allow election authorities to establish permanent ballot drop boxes to accept vote-by-mail ballots. Election authorities would be able to receive reimbursement through the federal Help America Vote Act to pay for the boxes.
One of every three votes cast during the November 2020 General Election was cast via a mail ballot – but many of those were hand-delivered to drop boxes.
Morrison introduced the legislation after she heard concerns from some voters who weren't comfortable with mailing their ballots. They wondered if the ballots would be delivered on time, if they would be lost in the mail and if they needed stamps – among other concerns. With this measure, many voters will have an additional way to safely cast their ballots.
"This is one more step to ensure people can safely exercise their right to vote," Morrison said. "I will continue to fight to make it easier for voters' voices to be heard — especially at a time when so many are relying on their elected officials for help."
Morrison is also working with her colleagues to pass a comprehensive election plan this spring, which would include permanent expansion of last year's vote-by-mail law.
The measure passed the Senate Tuesday and now heads to the House for final approval. If passed and later signed by the governor, it will be implemented by the spring municipal election.
Category: Vote-by-mail