Published: Friday, April 02, 2021 03:57 PM
SPRINGFIELD – Safer, more secure ways to cast ballots will soon permanently be in place across the state, thanks to a measure lead by State Senator Julie Morrison (D-Lake Forest).
"We saw during the November 2020 General Election how many people enjoyed having a more safe, accessible and easier way to vote," Morrison said. "Just because the pandemic is winding down, doesn't mean expanded voters' rights have to. Let's keep fighting for more inclusive and secure elections."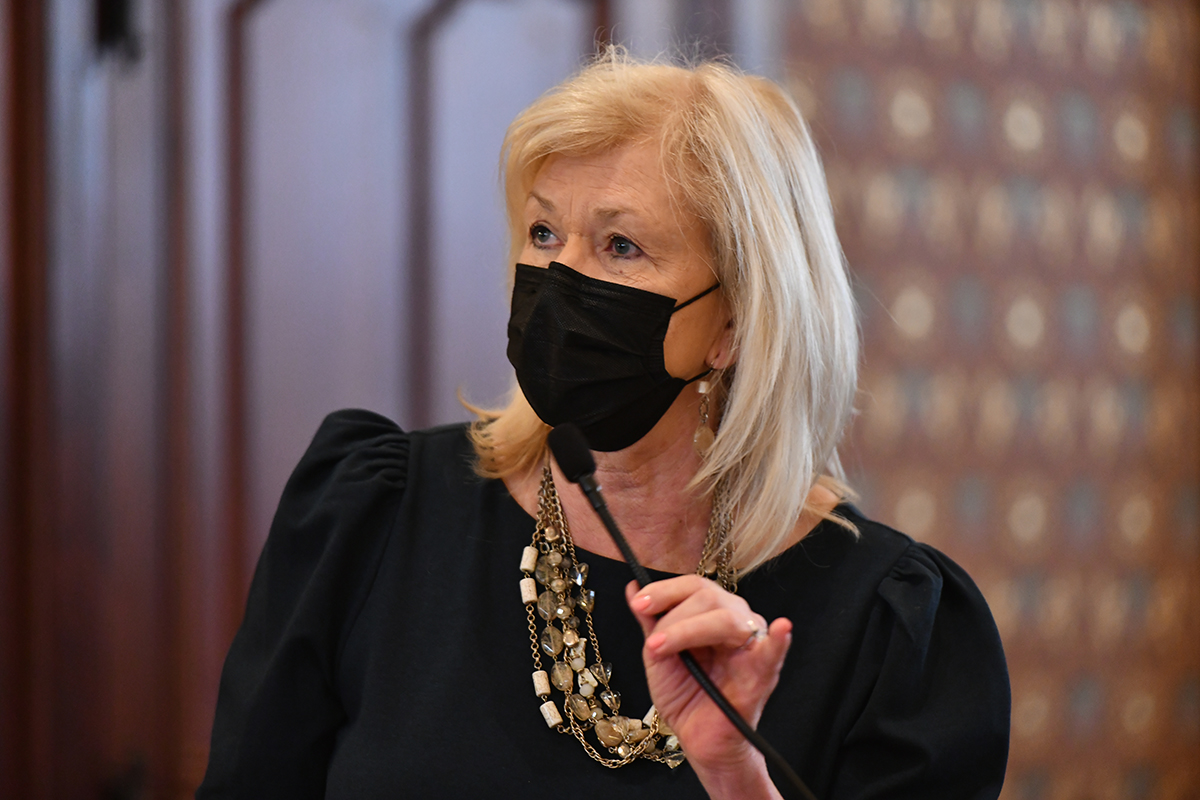 The new law allows election authorities to establish permanent ballot drop boxes to accept vote-by-mail ballots and to accept mailed ballots even if they have insufficient postage.
Morrison, who championed the state's vote-by-mail expansion last spring to provide a safer way for people to vote during the pandemic, led the new law over the finish line after hearing from people who were worried about the speed and safety of mailing their ballots. People expressed concerns of potential late delivery, their documents being lost in the mail, and confusion on whether they needed to add postage.
Local election authorities echoed voters' concerns, but were in limbo after Morrison's previous legislation to allow drop boxes expired in 2020. Now, drop boxes are permitted for all future elections.
The measure also allows election authorities to establish curbside voting for individuals to cast a ballot during early voting or Election Day. Curbside voting could help people who with disabilities vote at polling locations that are not as accessible as they should be.
"Every person in this state deserves equal access to their constitutional right to vote," Morrison said. "Drop boxes and curbside voting will allow everyone the same opportunity to have their voice heard."
House Bill 1871 was signed into law Friday. It takes effect immediately.
Category: Vote-by-mail