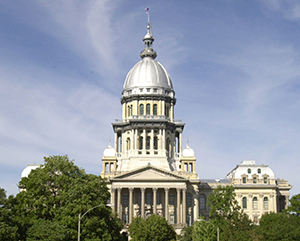 SPRINGFIELD – State Senator Julie Morrison (D-Deerfield) voted in favor of a balanced, bipartisan budget this evening that makes reasonable cuts while protecting funding for human service programs and increasing public education funding.
"Our budget reflects the values of our state. It increases investment in public education and early childhood services. It protects vital funding for programs serving individuals with disabilities. It makes reasonable cuts to increase efficiencies and – most importantly – it is balanced, bipartisan and does not contain any tax increases," Morrison said.
The budget plan, contained in House Bill 109 and House Bill 3342, contains nearly $600 million in spending cuts, including approximately half a billion in savings through innovative pension reform measures. Public education funding would increase by $350 million with an additional $50 million investment in early childhood education.
Category: Latest News