Published: 28 August 2017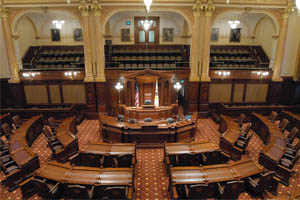 SPRINGFIELD – A plan passed by State Senator Julie Morrison (D – Deerfield) that would end the practice of local government officials using vehicle allowances to boost their future pension payments was signed into law on Friday by the governor.
"Taxpayers should not be expected to pay for an inflated pension for a mayor because they received a vehicle allowance," Morrison said. "The practice of endlessly adding sweeteners to pension plans is one of the reasons so many pension funds are in poor fiscal health."
While is it is not uncommon for local governmental officials to have access to taxpayer-purchased vehicles or receive vehicle allowances for use in conducting city business, several suburban officials have the ability of using their vehicle allowance perk to boost their pension payments when they retire.
Category: Latest News