Published: 03 February 2017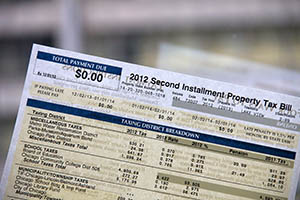 SPRINGFIELD – For many suburban homeowners and commercial property owners, rising property taxes are putting added financial pressure on already burdened families.
"Throughout the district, rising property taxes continue to be one of the biggest concerns I hear from area residents," State Senator Julie Morrison (D – Deerfield) said.
Last week, Morrison filed Senate Bill 686 that would cap increases in annual property assessments to 20 percent.
Category: Latest News