Published: 08 October 2020
DEERFIELD — State Senator Julie Morrison (D-Lake Forest) is congratulating four schools in the Northern Suburbs for earning National Blue Ribbon Schools honors.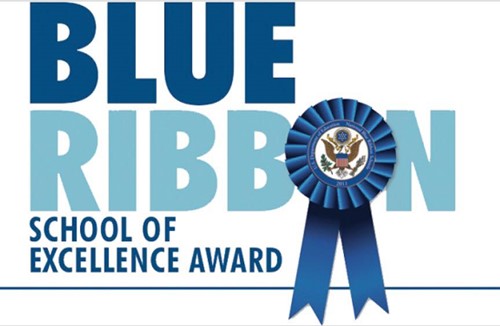 "I am always proud to represent a district full of extraordinary schools that put our students first," Morrison said. "This recognition has made me even prouder — showing that teachers and administrators are working tirelessly to help our students achieve high test scores and close achievement gaps among student groups."
The National Blue Ribbon Schools Program is a U.S. Department of Education Award Program designed in 1982 to recognize high achieving schools on a yearly basis in two categories — Exemplary High Performing Schools and Exemplary Achievement Gap Closing Schools. Throughout the state, 21 schools have received recognition this year — four of which are in the district Morrison represents.
Field Middle School and Indian Trail Elementary School were both awarded the in the Exemplary Achievement Gap Closing Schools category for their efforts to close the achievement gaps between their subgroups and all students over the past five years.
The School of Saint Mary and Woodlands Academy of the Sacred Heart both received recognition in the Exemplary High Performing Schools category. Schools that received the commendation scored at the highest performance level on tests referenced by the national norms in the most recent year tested.
The U.S. Secretary of Education will honor the 2020 National Blue Ribbon Schools in a virtual ceremony Nov. 12 and 13.
"Every staff member, parent and student should be proud of their hard work to receive such a prestigious honor," Morrison said. "We will continue to see the benefits of this work for years to come as our children grow to become our future leaders."
Category: Latest