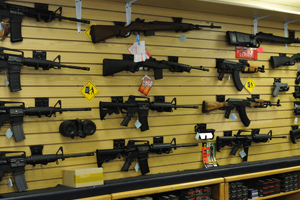 A bipartisan polling firm released data this morning showing widespread support among Illinoisans for licensing gun dealers.
"The data released today confirms what many of us have believed for a long time. Illinoisans are in strong support of increased oversight of gun dealers," said State Senator Julie Morrison (D-Deerfield).
While a plan requiring licensing of gun dealers passed the General Assembly with bipartisan support, Gov. Rauner vetoed the bill a few weeks ago. Morrison, a chief co-sponsor of that proposal, is hopeful the poll will increase momentum to override the governor's veto.
Category: Latest News