Published: 21 January 2020
SPRINGFIELD – State Senator Julie Morrison (D-Deerfield) commends Medline Industries for taking steps to decrease ethylene oxide emissions from its Waukegan plant.

"Ethylene oxide causes cancer," Morrison said. "We took action last year to ensure the emission of this harmful substance is no longer the cause of numerous deaths across the north suburbs."

Medline Industries temporarily closed its Waukegan-based medical device sterilization operation to install nearly $10 million in upgrades to make the plant compliant with state laws regulating ethylene oxide, the company announced Tuesday.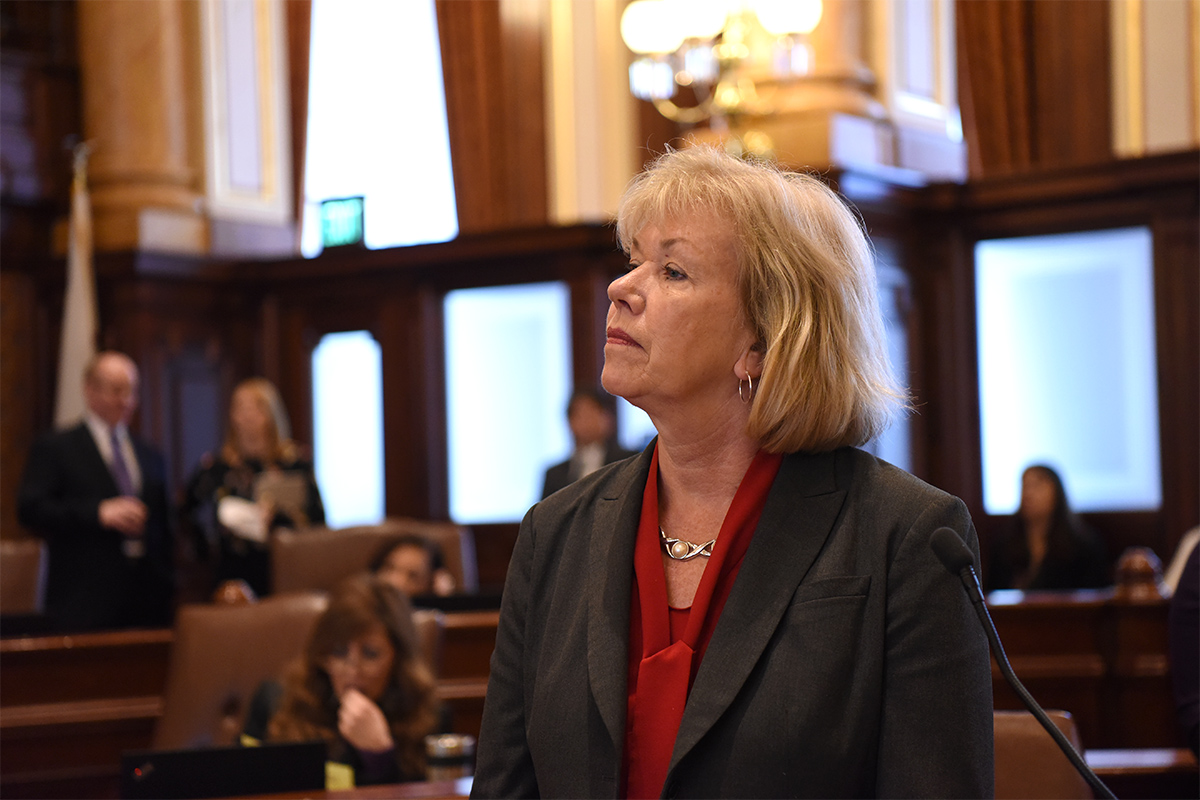 Two measures co-sponsored by Sen. Morrison, both which passed in 2019, prohibit the renewal of any permits for facilities that violate federal or state standards for ethylene oxide emissions. The other puts emission limits on non-sterilization facilities that emit ethylene oxide and requires them to obtain a permit from the IEPA. That permit must include a site-specific cap on the business' ethylene oxide emissions.

Medline said Tuesday that it has been working "around the clock" to finish the upgrade to install the emissions abatement equipment, but must close down for a few weeks to complete the final stages of testing. Late last year, Vantage Specialty Chemicals Facility in Gurnee also completed improvements necessary to bring the plant up to the state's guidelines.

"Facilities that use the cancer-causing chemicals should be held to the highest standards," Morrison said. "They cannot put money over people. Medline has done the right thing by temporarily shutting down its plant in order to better protect the people of Illinois."

The improvements from both companies come a year after a study from the University of Illinois at Chicago found higher levels of ethylene oxide in the blood of people who live near the plants. Ethylene oxide was placed on a national list of carcinogens in 1985. In 2006, the U.S. Environmental Protection Agency released an assessment linking ethylene oxide to breast and blood cancer. The EPA, World Health Organization and the National Toxicology Program all declared the gas cancer-causing.
Category: Features