Published: 20 August 2018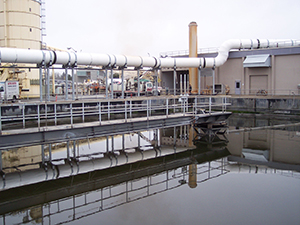 SPRINGFIELD – A proposal passed by State Senator Julie Morrison (D-Deerfield) to study chemicals found in wastewater effluent and recommended remediation efforts was signed into law on Friday.
"Clean water is an important environmental and public health issue across the globe," Morrison said. "In order to ensure we are not producing lasting damage to our fragile ecosystems, it is vitally important to know the level of chemical exposure in our wastewater and what we can do to limit that exposure once it is released into the environment."
Morrison's new law, contained in House Bill 5741, requires the Prairie Research Institute to conduct a research study to identify chemicals recognized as contaminants of emerging concern by the United States Environmental Protection Agency in wastewater effluent. The study will also produce recommended actions to address the environmental or public health concerns associated with each chemical.
Category: Latest News