Published: Wednesday, October 11, 2017 04:14 PM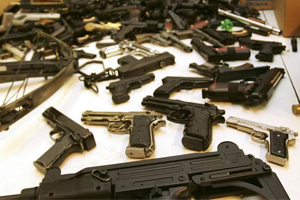 SPRINGFIELD – State Senator Julie Morrison (D – Deerfield) was appalled this morning when she read news that the Lake County Republicans are holding a gun raffle this Friday during a political fundraiser.
"Just ten days after the mass shooting in Las Vegas, Lake County Republicans are auctioning off semi-automatic rifles and military style weapons," Morrison said. "Not only is this event in bad taste, weapons should not be auctioned at political fundraisers."
Morrison is calling on all political organizations to suspend raffles of firearms at political events.
Category: Latest News