Published: Monday, October 17, 2016 02:55 PM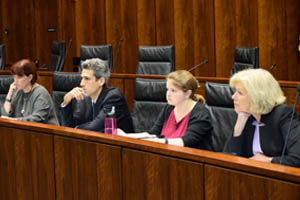 CHICAGO - For families of individuals with disabilities in Illinois, the process of securing job training services, residential housing options or day programs can be an arduous process that can takes years.
"My son has been waiting for services since 2008," said Mike Baker, parent and State Advocacy Chair of Autism Speaks.
Baker testified today about the importance of providing services for individuals with disabilities at a Senate Human Services Committee hearing held at the Bilandic Building in downtown Chicago.
Category: Latest News