Published: Wednesday, January 11, 2017 02:22 PM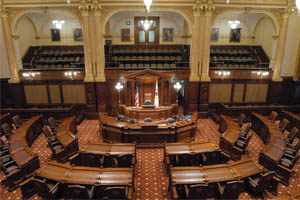 SPRINGFIELD – Senate leaders will be limited to 10 years in leadership under a new Senate rule passed by State Senator Julie Morrison (D-Deerfield) today.
"Leading any public body is a privilege that should never become a lifetime career," Morrison said. "Democracy has always worked best when everyone has a voice in confronting the challenges facing its citizens."
Under Senate Resolution 3, the Senate president and Senate minority leader will be limited to five two-year leadership terms in office.
The rule, which was passed on the first day of the 100th General Assembly, goes into effect immediately and does not need to be signed by the governor.
Category: Latest News