Published: Tuesday, May 02, 2017 06:16 PM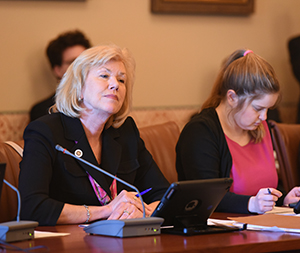 SPRINGFIELD – For children under the care of the Department of Children and Family Services (DCFS), finding an environment where minors are safe and protected is of the upmost importance.
Several reports have highlighted shortcomings at the state agency, however, in ensuring abused or neglected children are placed in appropriate living situations in a timely fashion. State Senator Julie Morrison (D – Deerfield) is working with child care advocates on two proposals that would increase the court system's role in preventing children from languishing in temporary or inadequate settings.
"Abused children require stable environments to resume any sense of normalcy to their lives," Morrison said. "When temporary placements turn into long-term living situations, children cannot get the kind of treatment they need, making it even harder to recover from their abuse or neglect."
Category: Latest News