Published: Wednesday, July 05, 2017 12:21 PM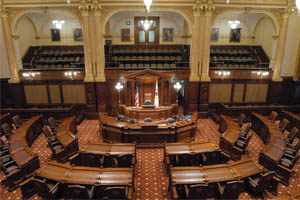 SPRINGFIELD - State Senator Julie Morrison (D - Deerfield) released the following statement after the Illinois Senate took action on three budget bills yesterday:
"Yesterday, the Senate voted on both a budget and an income tax increase. I voted no on the income tax increase.
"I have heard from SO many residents telling me that they opposed this increase, especially without any property tax relief. I have voted consistently to support a property tax freeze and to consolidate local governments, both which would provide some relief to our high property taxes. Without that, I didn't believe that it was right to ask the same people to pay more income tax.
"I did vote yes on the budget bills (Senate Bills 6 and 42). While not perfect, the budget was incredibly necessary to provide some stability for the state. I have served on the Senate Appropriations Committee and find this budget, which cut $3 billion in state spending, one we can work with. While I do believe there is room for some additional cuts, this was a decent start.
"Please don't hesitate to contact my District Office in Deerfield at (847) 945-5200 or my Springfield Office at (217) 782-3650 if you have any additional questions."
Category: Latest News