Published: 20 December 2017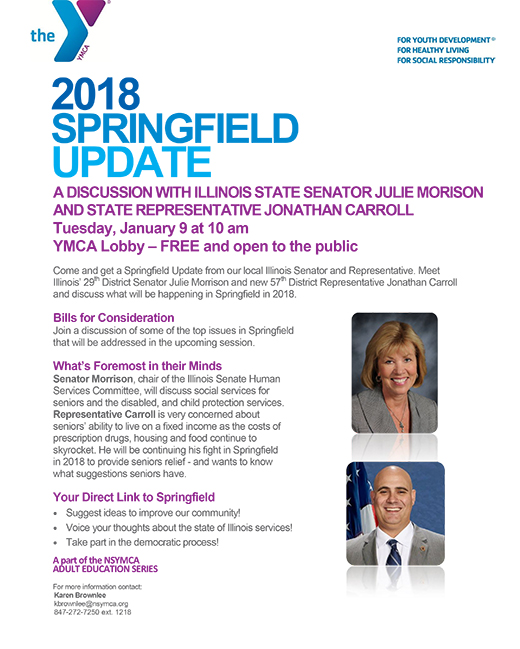 Join State Senator Julie Morrison and State Representative Jonathan Carroll for a discussion of what lies ahead in Springfield in the New Year. The event will take place on Tuesday, January 9 at 10:00a.m. at the North Suburban YMCA (2705 Techny Road, Northbrook).
Questions?
Please contact Karen Brownlee at the North Suburban YMCA at (847) 272-7250, ext. 1218.
Click on the flyer for more information
Category: Latest News