Published: 05 November 2013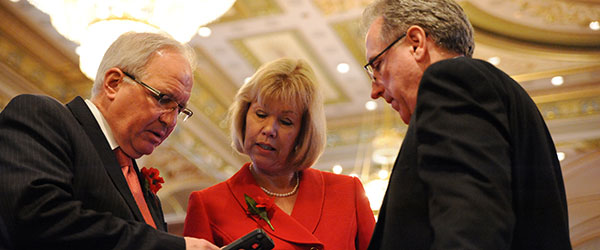 SPRINGFIELD – State Senator Julie Morrison (D-Deerfield) joined 31 of her colleagues to pass legislation allowing same-sex marriage in Illinois starting next June. She issued the following statement:
"This law is about equality under the law. It ensures that all Illinois residents have the freedom to marry the people they choose. It's about reinforcing that gay, lesbian and bisexual Illinois residents are equal to everyone else in this state."
The legislation, Senate Bill 10, has now passed both chambers of the Illinois General Assembly and now goes to the governor, who has already committed to signing it.
Category: Latest News