Published: 20 February 2019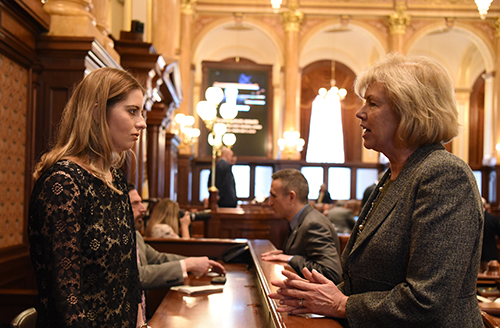 SPRINGFIELD – State Senator Julie Morrison (D-Deerfield) issued the following statement this afternoon after attending Gov. Pritzker's budget address in Springfield:
"For the past few years, Illinois has careened from crisis to crisis without a stable budget plan in place. Today's speech by Gov. Pritzker shows Illinois has a leader who is up to the task of bringing stability and certainty back to Illinois.
"I am pleased to see the governor address our human service network and specifically detail his plan to ensure individuals with disabilities don't languish waiting for state services and programs. His proposal to reduce plastic bag waste and decrease cigarette access are also both worthwhile policy proposals that I look forward to discussing.
"In the weeks and months ahead, I look forward to working with my colleagues on both sides of the aisle to develop a responsible spending plan for the nearly 13 million residents that call Illinois home."
Category: Latest News