Published: 18 January 2019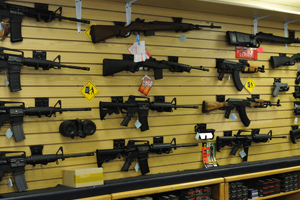 SPRINGFIELD – State Senator Julie Morrison (D-Deerfield) applauded Gov. Pritzker for signing Senate Bill 337, a gun dealer certification measure that became law this morning.
"This law will make our communities safer by bringing more transparency and accountability to the process of purchasing a weapon," said Morrison, a chief co-sponsor of Senate Bill 337 and ardent supporter of sensible efforts to curb gun violence in Illinois.
The measure requires firearms dealers to certify with the Illinois State Police, train employees in conducting background checks and take steps to prevent theft that leads to firearms trafficking.
"Legislators on both sides of the aisle negotiated several years to make this bill happen," Morrison said. "I am pleased that we now have one more tool to help fight gun violence across our state."
Category: Latest News