Published: 14 November 2018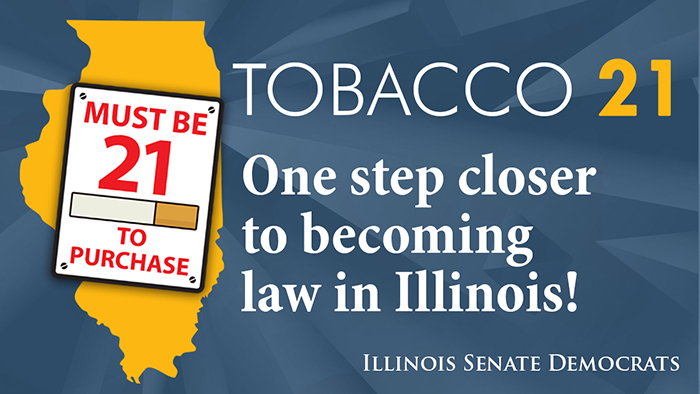 SPRINGFIELD - State Senator Julie Morrison (D-Deerfield) led the Senate today in overriding Gov. Rauner's veto of a proposal to increase the age to legally buy tobacco products in Illinois to 21.
"Raising the age has been proven to eliminate the availability of tobacco for teens that are 14, 15, 16 and 17 years old," Morrison said. "Since most current smokers started when they were teens, it is vital we work to cut off that supply and prevent the development of a deadly, lifetime habit."
Morrison introduced Senate Bill 2332 in January and teamed with health care advocates and local Lake County students to increase support among lawmakers for the proposal. After passing the Senate in April, the measure passed the House in May but was vetoed by Gov. Rauner in August.
Category: Latest News