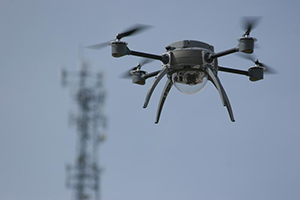 A measure to ban using drones for hunting cleared the Senate Agriculture committee this morning, paving the way for a vote in the full Senate.
The proposal's sponsor, state Senator Julie Morrison, argues that drones can give hunters an unfair advantage.
"A lot of the hunters I've talked to see using drones as cheating. They want to keep the hunt challenging," the Deerfield Democrat said. "Other groups, like the Humane Society, believe the animals deserve a chance to escape that drones would eliminate."
While small animals that fear birds of prey run when they see unmanned aerial vehicles, big game animals like deer are unfazed by the small aircraft, making them easy pickings for high-tech hunters.
Category: Latest News