Published: 01 August 2014
"Parents shouldn't have to make a choice between keeping their children and abandoning them to get them the mental health care they need." - State Senator Julie Morrison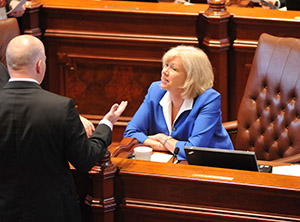 SPRINGFIELD – A new law should help end a disturbing trend: parents turning their children over to the Department of Children and Family Services because it is the only way the kids can get the mental health care they need.
Parents who make this heart-wrenching choice have usually already exhausted every other option. Their private insurance refuses to pay any more, but they make too much money to qualify for Medicaid.
The new law will give exhausted parents the ability to get state assistance without giving up their children to the foster care system.
Category: Latest News