Published: 09 December 2014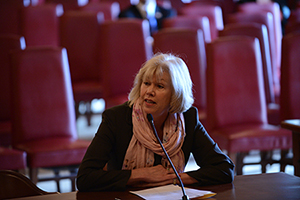 Over the past week, I read the Tribune's stories about the astonishing failures at DCFS's residential treatment centers, and each day I become more troubled.
Last year, after the Tribune and other news sources reported on the disturbing number of children who die in DCFS custody, I launched a series of hearings about the problems at the state agency charged with protecting abused and neglected children. We found that the agency has problems that run from its director to its hourly workers, and we started taking steps to address them, passing several laws that should help protect children who may be victims of abuse.
Nothing we heard came close to the horror stories coming out of the agency's residential centers recently reported by the Tribune.
Category: Latest News